We take Covid 19 seriously!!
Upon entering the office temperatures are taken. Our staff is wearing double masks, N95, surgical and a face shield. Our treatment rooms are sanitized between patient visits. The Doctors wear Nitrile gloves and patients wait in their cars rather than the reception area. We never have more than 4 patients in the office at a time. We have shielding at the front desk and advanced HEPA filtration in treatment and massage rooms.
Laying the Foundation for Total Health
Chiropractic care is like building a house - certain things have to happen in a particular order in order for everything to stand strong and work correctly. When building a house, if you tried to put up your walls before you had a solid foundation, your walls would be weak and eventually collapse. We always try to expedite your care so that it is affordable and convenient. Chiropractic care is a process and does take some time though. Being a patient patient is key! Following recommendations and home instructions will always speed up your recovery and result in the best possible outcome. There are three general phases of chiropractic care: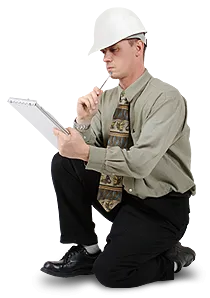 Phase 1: Relief Care
If you are in pain when you come into our office, the first objective is to help you feel better. Depending on the severity of your problem, it is typical to need care two to three times per week for a few weeks to decrease your pain. Chronicity is always a factor.
Phase 2: Corrective/Restorative Care
During the corrective care phase, muscles and other tissues are allowed to heal more completely, thereby helping prevent injury. This phase can require months of care, but with much less frequency.
Phase 3: Wellness Care
Once your body has fully healed, it is important to periodically get adjustments to avoid new spinal problems and maintain good spine health. If you are desirous of wellness care you can pick and choose what best fits your needs.